Courageous Leadership Keynotes that Get Results.
Courageous Leadership KEYNOTE Clients
In over 25 years in this business, I've seen many leadership keynote speakers… none have left me with as much
actionable information and motivation

to improve my courageous leadership skills!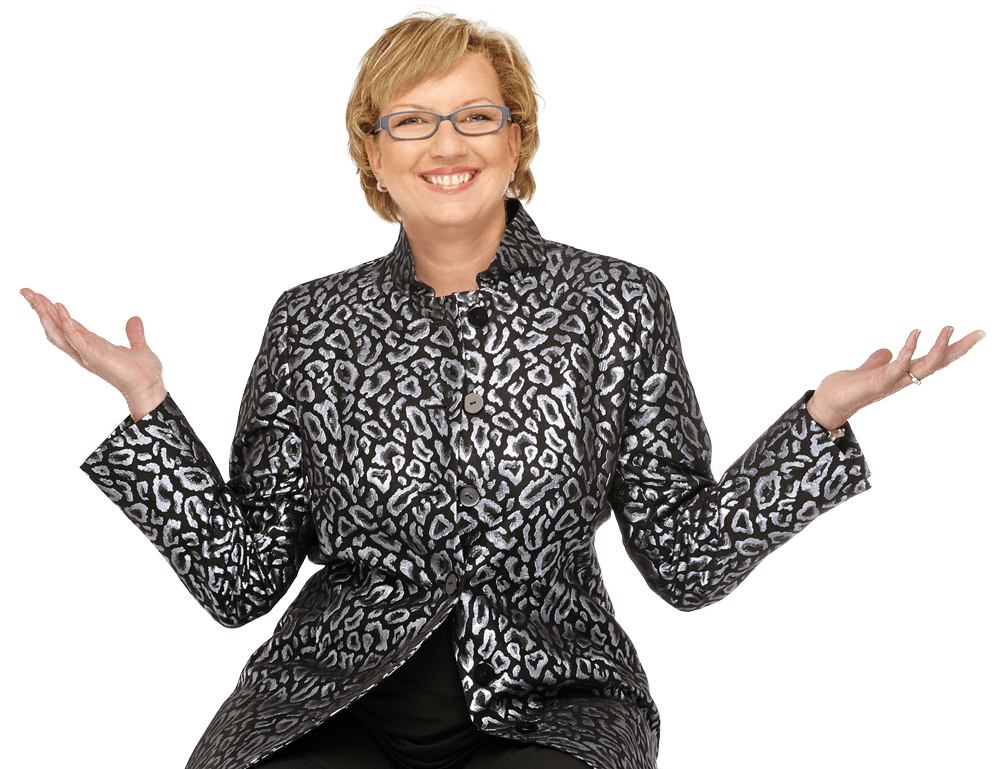 "Cindy Solomon... She did her homework on her audience and hit the stage with information that was relevant to us as senior executives and communicators. There was tremendous buzz after her remarks, and she left the audience on a "high" that lasted for months!"
President | Communication Leadership Exchange
What makes a Cindy Leadership Keynote different?
Cindy personally interviews a cross-section of both planners and attendees to fully customize presentations designed to suit your unique organizational needs, guaranteed to deeply resonate with your audience.
As a recovering corporate executive, Cindy knows what she's talking about. Attendees leave with real-world actions and next steps to create and build employee engagement, as well as improve customer loyalty.
Interactive, Inspiring, Effective
Cindy's keynotes are designed to get inspiration flowing! Audiences are armed with relevant, game-changing strategies that can be immediately applied to improve daily leadership and frontline behaviors and skills, and grow customer loyalty across your footprint.
Hilarious and Provocative
Armed with her signature laser-sharp wit, Cindy cuts through the jargon to look beyond the headlines and deliver frank, thought-provoking insights that will get audiences thinking as hard as they laugh.
Popular Courageous Leadership Keynotes
Your message is so spot on. Thanks for the
humor, irreverence, research information, easy action steps,

opportunity to practice a new skill, and for your many important messages. actionable information and motivation to improve my courageous leadership skills!
The New leadership Challenge
As companies ask their employees to take more risks, innovate at every turn, and anticipate the future, courage is becoming an ever-more critical leadership and job skill.
In this popular, deeply researched, and highly entertaining presentation, Cindy shares the learnings of over 8,700 interviews about courage, leadership, and success within ever-changing corporate cultures. She helps audiences understand and identify their unique type of courage and shares what every leader and individual needs to know to "build their courage" and create teams that communicate, innovate, and learn from every experience.
Perfect for organizations with a cross section of attendees (either corporate or association based), this keynote focuses on what participants can do to create courage in their roles, teams, and organizations.
Creating A Culture Of Courage:
Building Exceptional Employee & Consumer Engagement
Creating nimble organizations and teams that can quickly react to changing market disruptions, organizational changes, or competitive attacks has become ever-more difficult. Fighting against past legacy experiences and courageously innovating with rapidly changing priorities is proving to be many leaders' most difficult challenge.
In this provocative, engaging, and often hilarious keynote, Cindy provides attendees with not only the information, but also the skills they need to turn their teams and organizations into nimble, energized, and focused teams intent on fulfilling their organizations' goals. Created from over 8,700 interviews, this program focuses on what your attendees can do to build their courage and their ability to create exceptional experiences across a wide-range of challenges.
For audiences seeking to align and motivate their teams toward a common goal or challenge, improve effectiveness, or find that competitive edge, this keynote is rich with learnings and actions for attendees to attack whatever comes their way.
Courageous Customer Service
Inspire diehard customer loyalty
Cracking the code on creating profitable, long-term relationships with both customers and employees has never been more difficult. Whether as an entrepreneur, a corporate leader, or a multi-national organization, the ability to attract and retain has become the business holy grail.
This energizing, rich, and hilarious presentation cuts through the clutter to the essence of what today's highly evolved audience really wants and needs from our businesses. Cindy's provocative insights will bring attendees to their feet with inspiration, innovative ideas, and action plans for what to do to create and a true relationship with and loyalty from the customer of the future.
Organizations and audiences seeking to create a consistent, exceptional customer experience while simultaneously focusing on how to attract, retain, and develop the very best talent will benefit from this extraordinary keynote.
Courageous Leadership for Women®
The unwritten rules for success
It's never been more important for women leaders to make a positive and proactive impact inside of their organizations, their teams, and their careers. But none of us can climb the mountain without first learning to use the ropes!
In this provocative, hilarious, and "real" talk, nothing is off-limits as Cindy shares best practices and learnings from over 8,700 interviews and 20+ years helping executives build their courage and their successes. Taking these learnings, Cindy has developed the courageous leadership skills it takes to be successful in any environment, whether entrepreneurial or corporate, as a leader or individual contributor.
Audiences will leave this program feeling inspired and with an action plan focused on building their courageous leadership skills – regardless of level or industry.
Monthly courage delivered straight to your inbox.